CAREER AT ELMA
We need support!
We are hiring:
*It's the person that counts, not the gender.
We believe in diversity, reject discrimination and do not think in terms of gender, ethnic origin, religion, disability, age or sexual identity.
Our working hours:
weekdays
No weekends
No shift work
5-day assembly (depending on the task)
Our plus for you:
an appreciative and familiar working atmosphere
Office location at ELMA on site
Short decision-making paths thanks to a flat hierarchy
Room for independent work
a secure job in a sustainable industry
Support for professional development
Flexibility in holiday and working hours
Our plus: options for career changes within the group of companies
As part of the AM Maschinenbau group of companies, we offer our employees the opportunity to get a taste of other company divisions. A career change within the group of companies is also possible at any time.
http://www.rmz-foerdertechnik.de
We need support!
It's easy to apply. Leave a message via our contact form with your name, e-mail address, telephone number and the position you want. We will then get in touch with you immediately.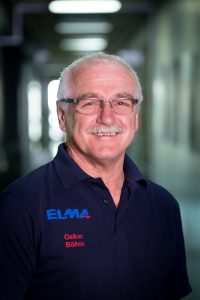 Oskar Böhm
Technical staff / with ELMA for 40 years
"I am a trained machine fitter. From the drawing board to the first PC walking attempts and CAD to 3D drawing, I've gone the whole way at ELMA. I'm currently in the process of conjuring up a conveyor belt in a customer's existing silo system. The challenge with every order is always to make sure that everything works in the end."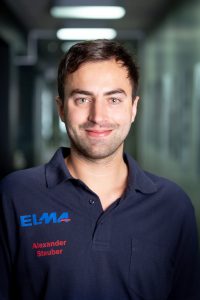 Alexander Stauber
Technical employee / with ELMA for 10 years
"I came to ELMA through a friend. I heard from him that there was a vacancy for an apprentice. So I did my apprenticeship as a construction mechanic at the age of 16. After that I spent 2 years on assembly, went to technical school and then joined ELMA as a design engineer. Why am I here? Because we really do everything here and I can see in real life what I have planned at my desk. "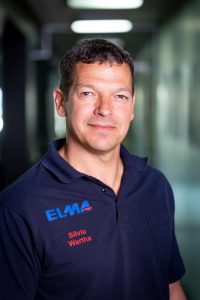 Silvio Wartha
Technical employee / with ELMA for 17 years
"I'm here because the working atmosphere is good and the proximity is great."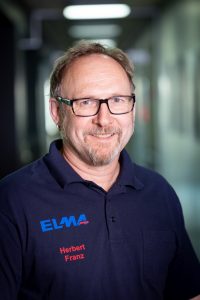 Herbert Franz
Technical employee / with ELMA for 17 years
"Before I came to ELMA, I didn't know what a bucket elevator was. As a design engineer, I was then also out on assembly. That gave me experience that no one can take away from me."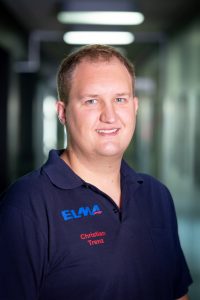 Christian Trenz
Technical employee / with ELMA for 2 years
"You have to do everything right. That's what matters. With a silo system, that starts with the foundation. Why am I at ELMA? Because it was close by when I was looking for a job. Back then I started as an industrial mechanic and then went on to become a mechanical engineer."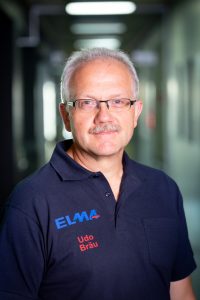 Udo Bräu
Sales Manager / with ELMA for 20 years
"We have ups, we have downs, but the most important thing is to have fun at work. That's just part of it and that's the case at ELMA."